We kicked off the first 4 days of our European extravaganza in a lovely little town in the Lake District of England called Keswick (pronounced "Kessick").  What a fantastic, bustling little town! I've never seen so many dogs and outdoor stores in one place. You can be in the lush hills within minutes of the town center. There are hikers, or hill walkers as they say here, and cyclists everywhere you look. Restaurants are plentiful, the people are extremely friendly, and the scenery rivals what we're now seeing in Scotland.
The Lake District is in northern England and a popular getaway spot for the British at only about 2 hours north of both Liverpool and Manchester. We avoided the overly touristy areas most often marketed to Americans and went with Rick Steves' suggestion of Keswick.
I'm going to stick to mostly pictures in this post, but if you do find yourself headed to the Lake District, I can't recommend our hosts Ruth & James at Cumbria House enough. Their breakfasts were the best we had out of all the B&Bs we stayed at in our first 2 weeks in Great Britain, the beds were extraordinarily comfy (you would think that's a given at a bed & breakfast, but in our experience, that's not so), and they used natural cleaning products, detergents, soaps, etc. Two thumbs up from us!
I'll get around to posting our pictures from the Scottish Highlands soon enough, but below are my favorites from our short stint in Keswick.
The Castlerigg Stone Circle (think mini Stonehenge)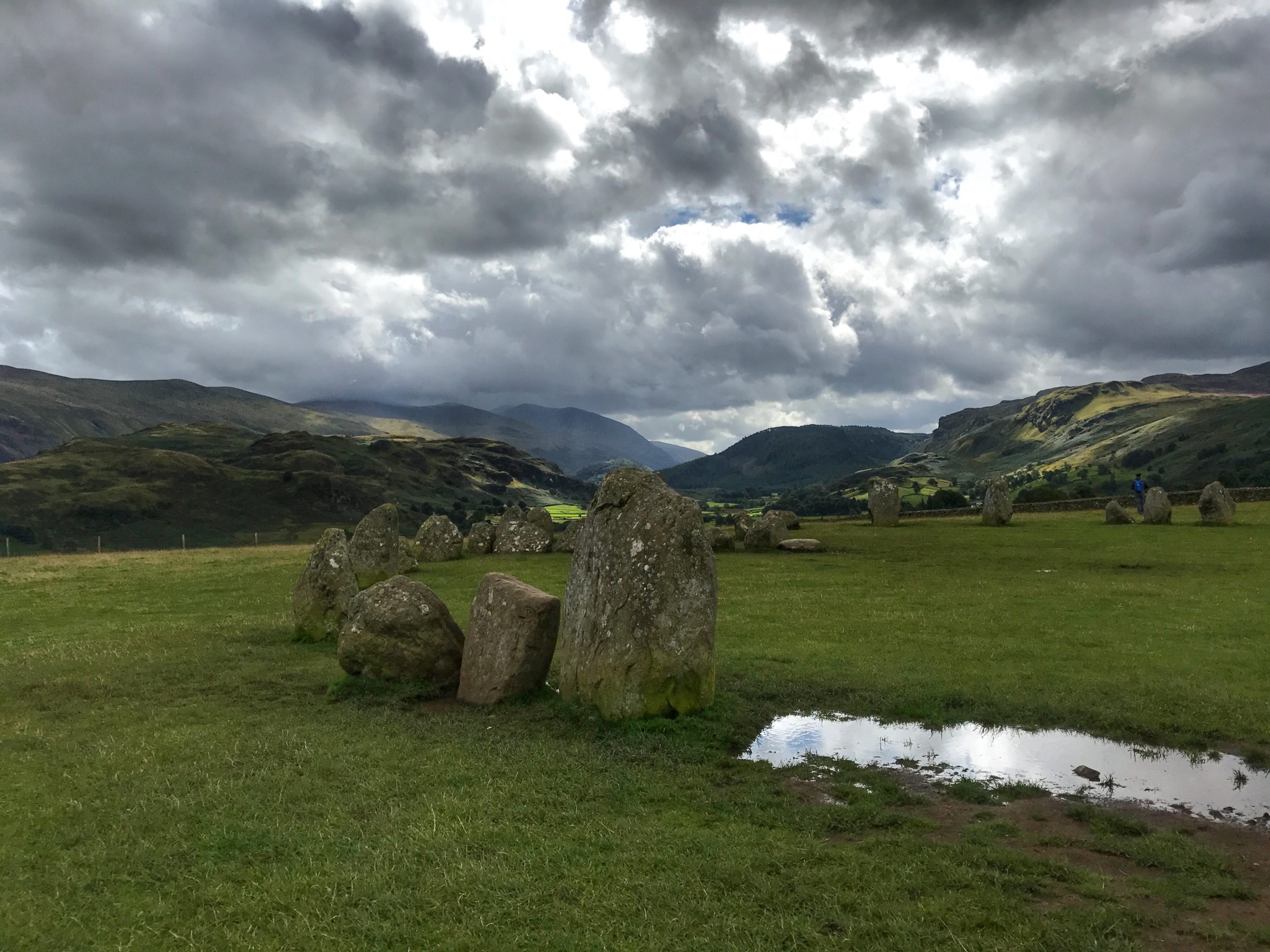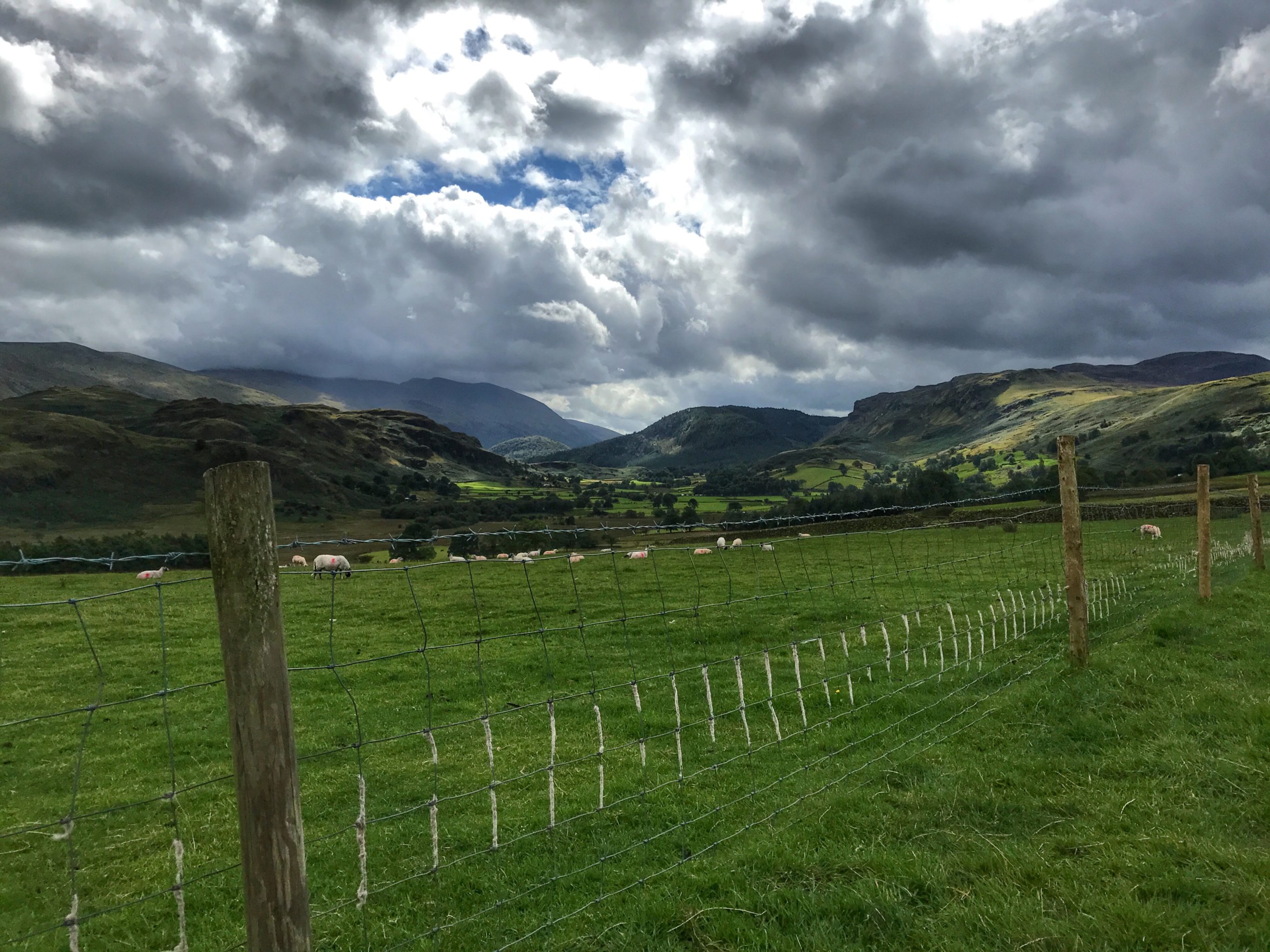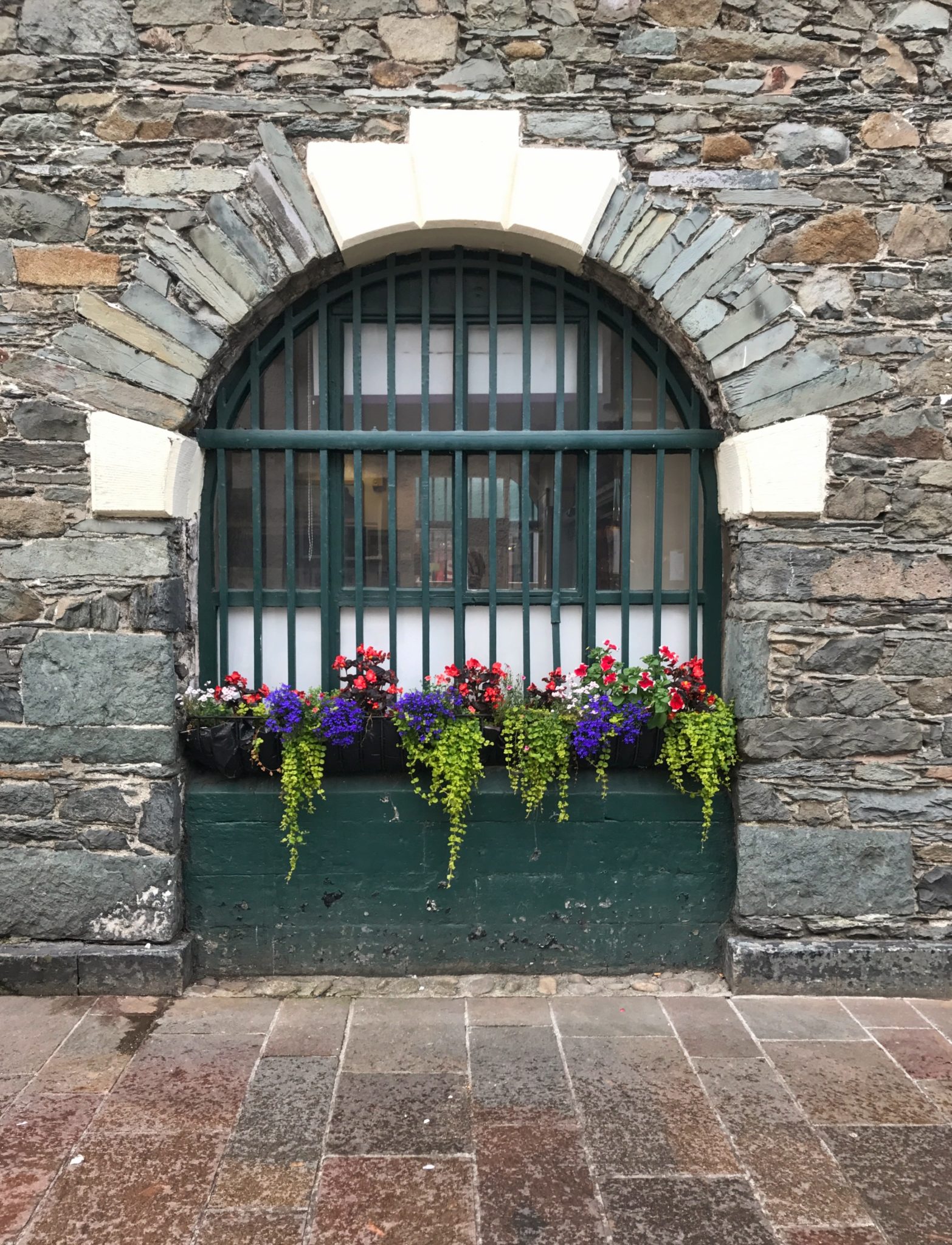 View from our little motorboat rental on Derwentwater: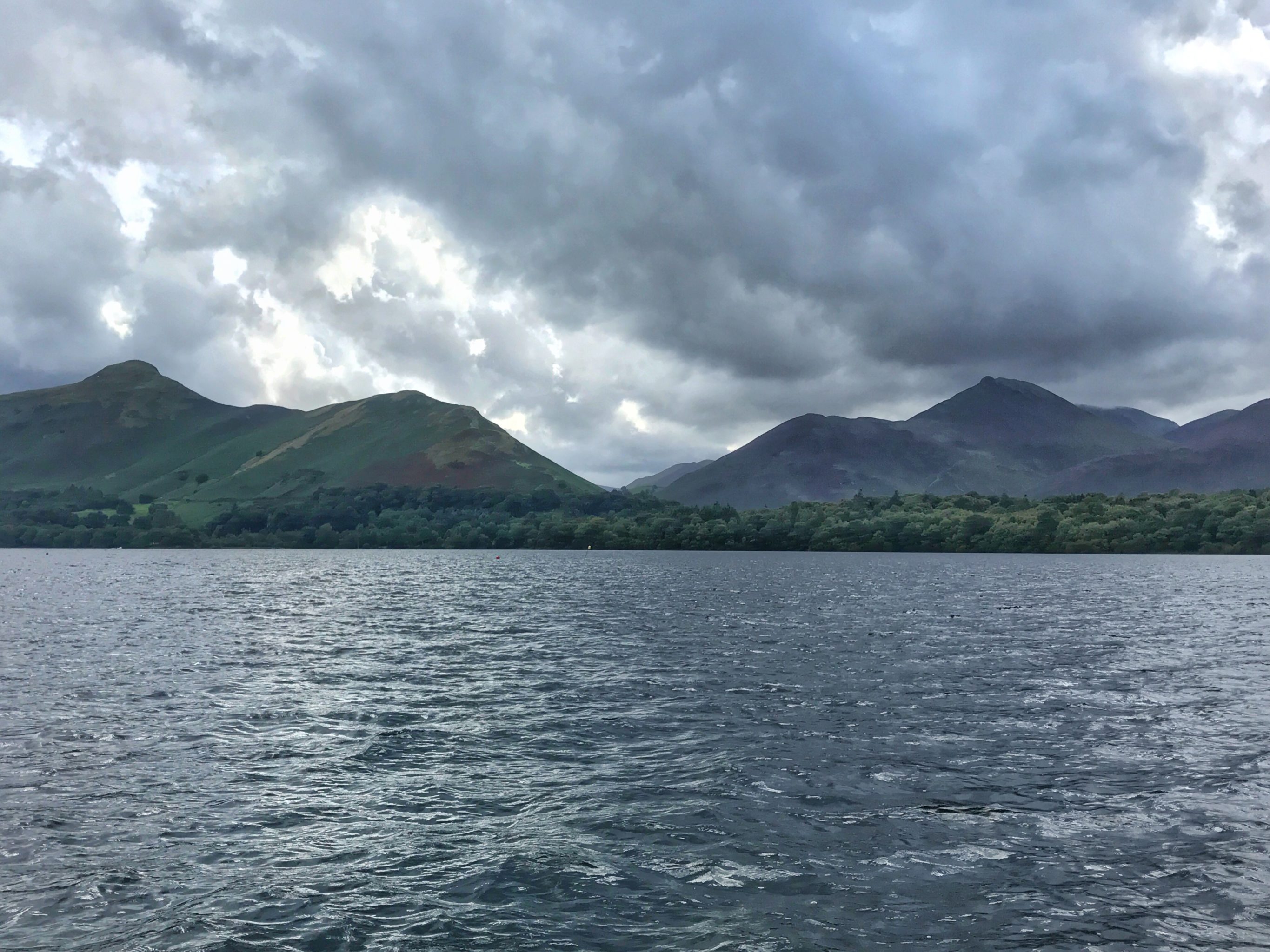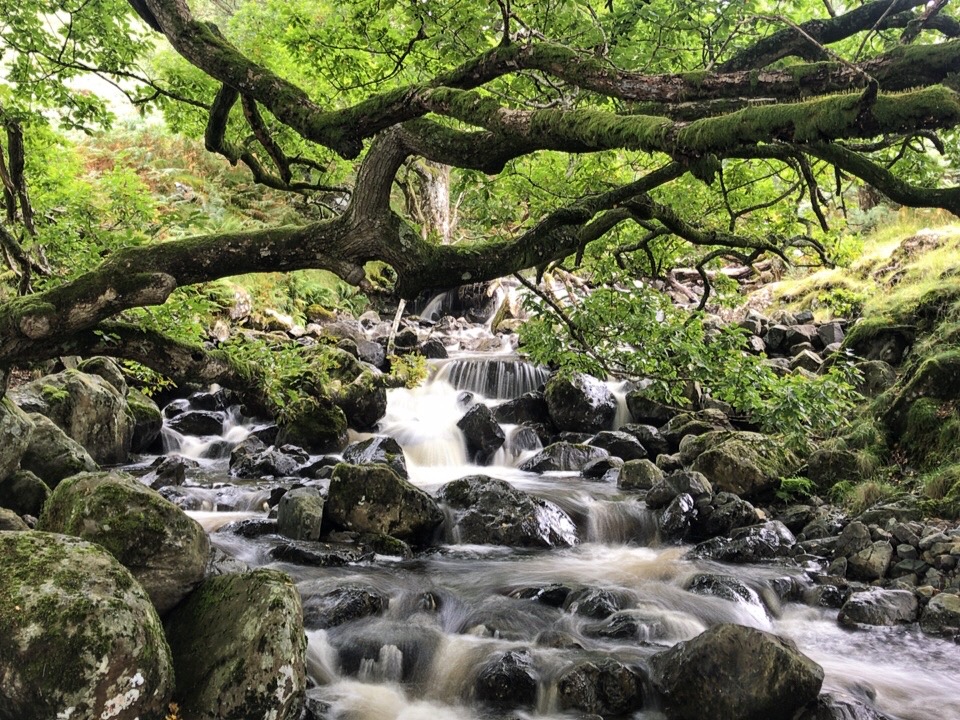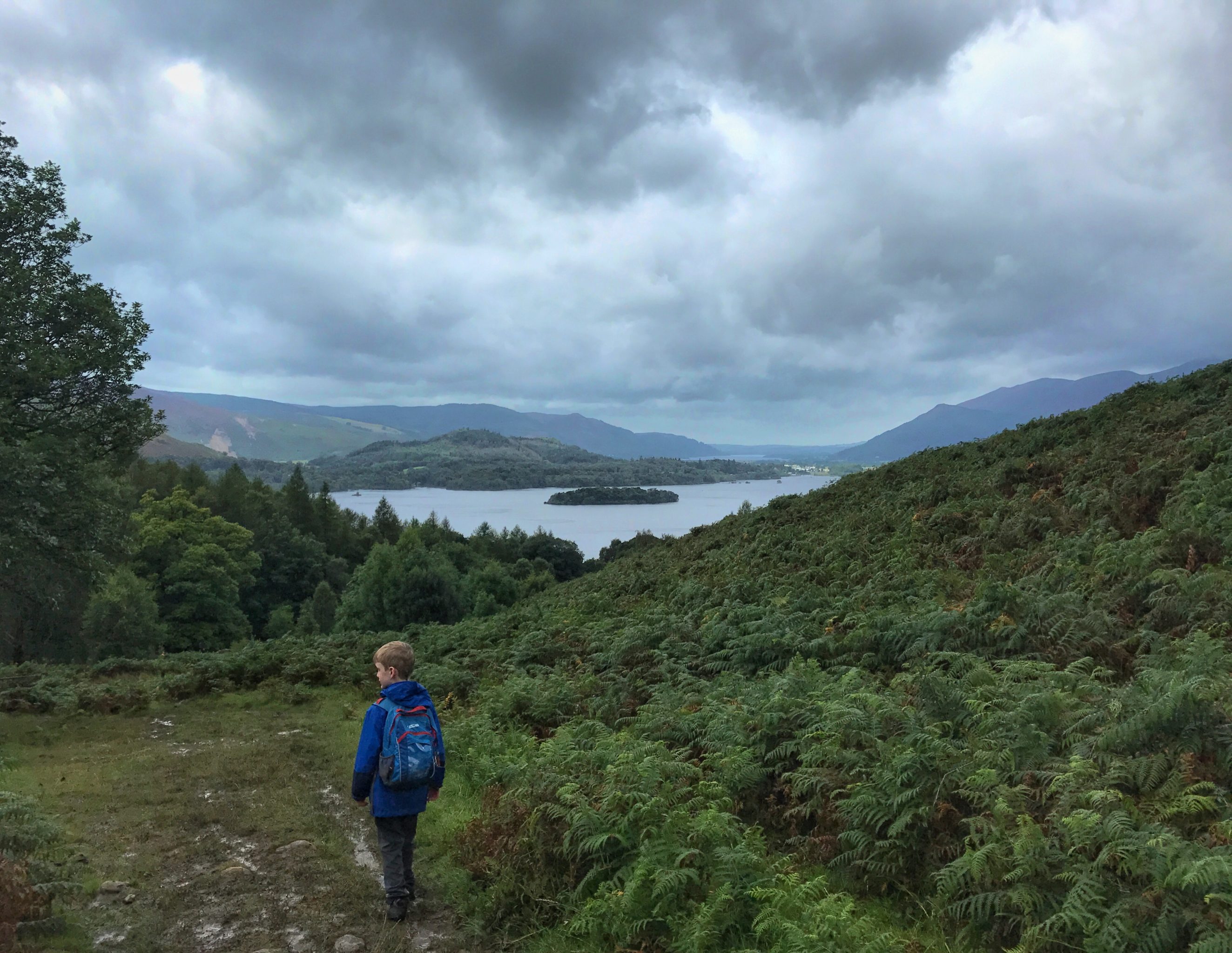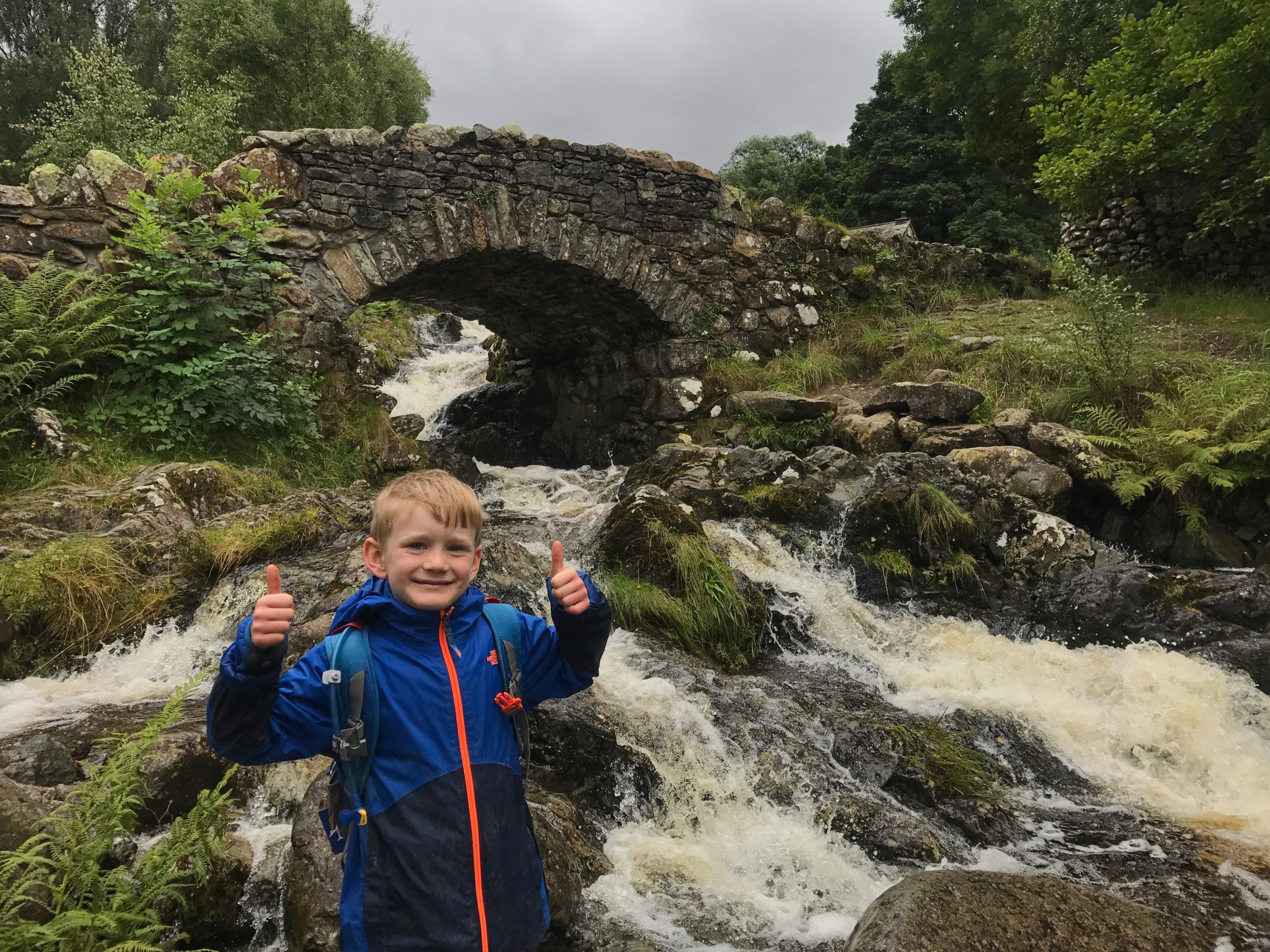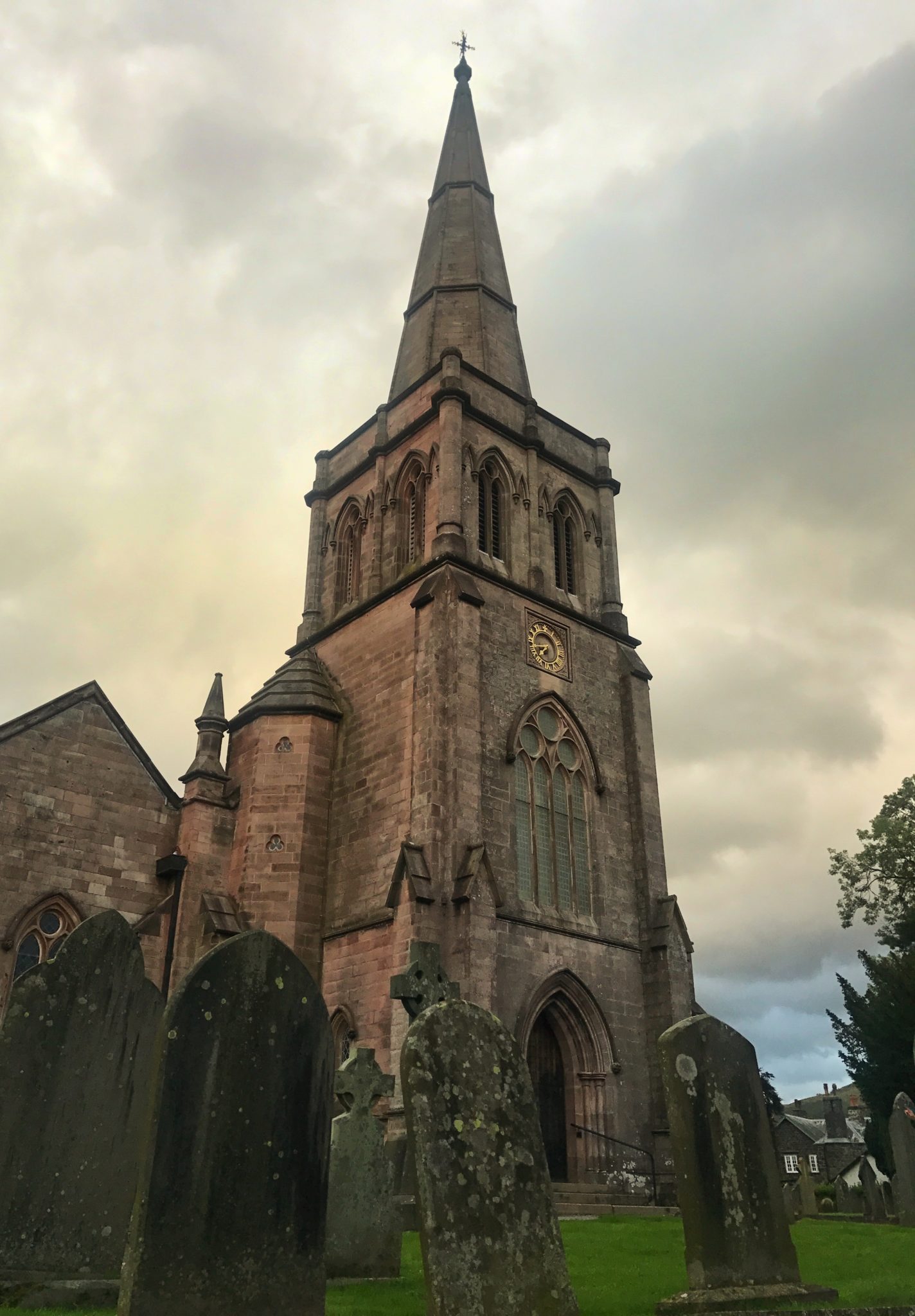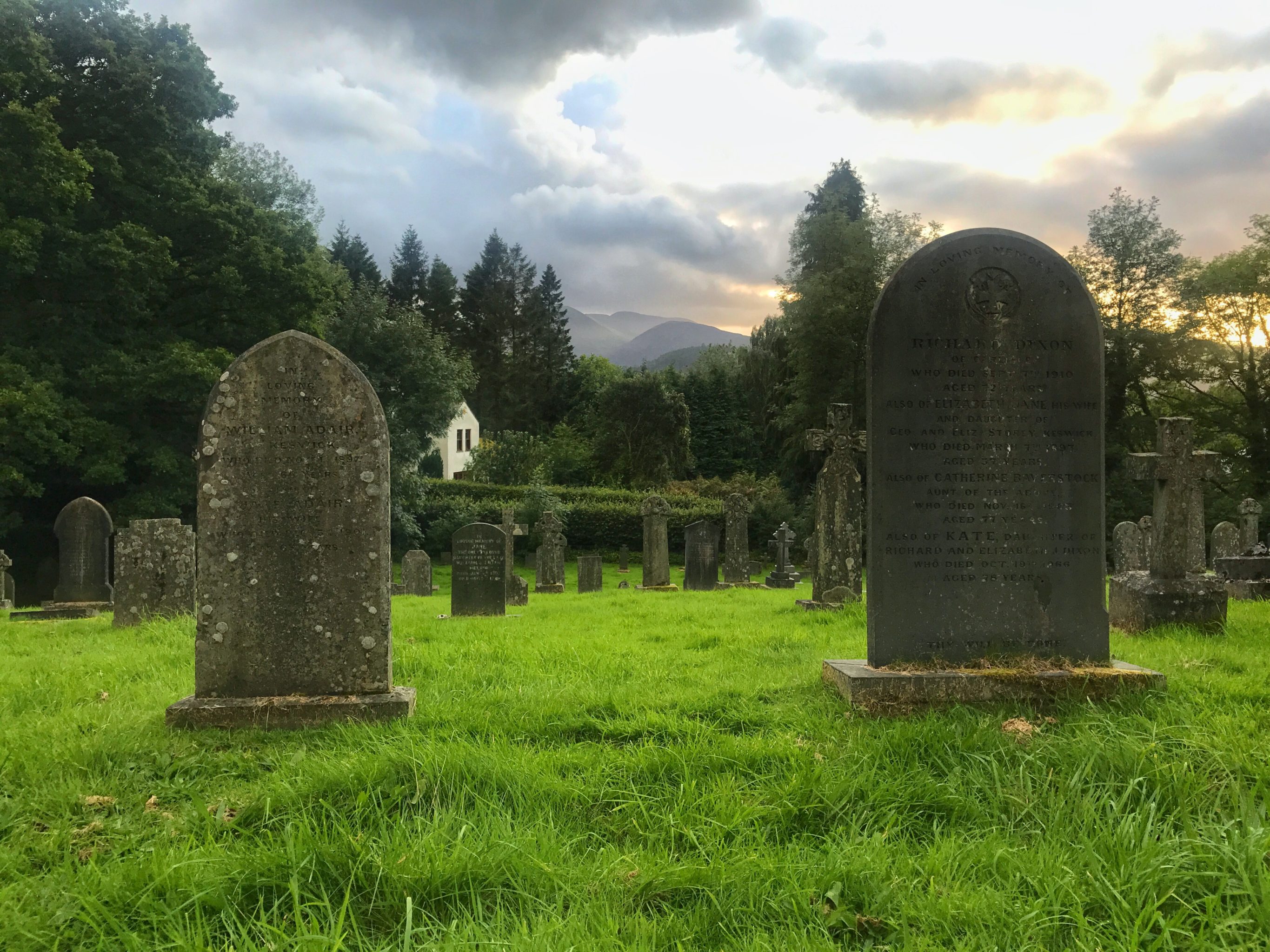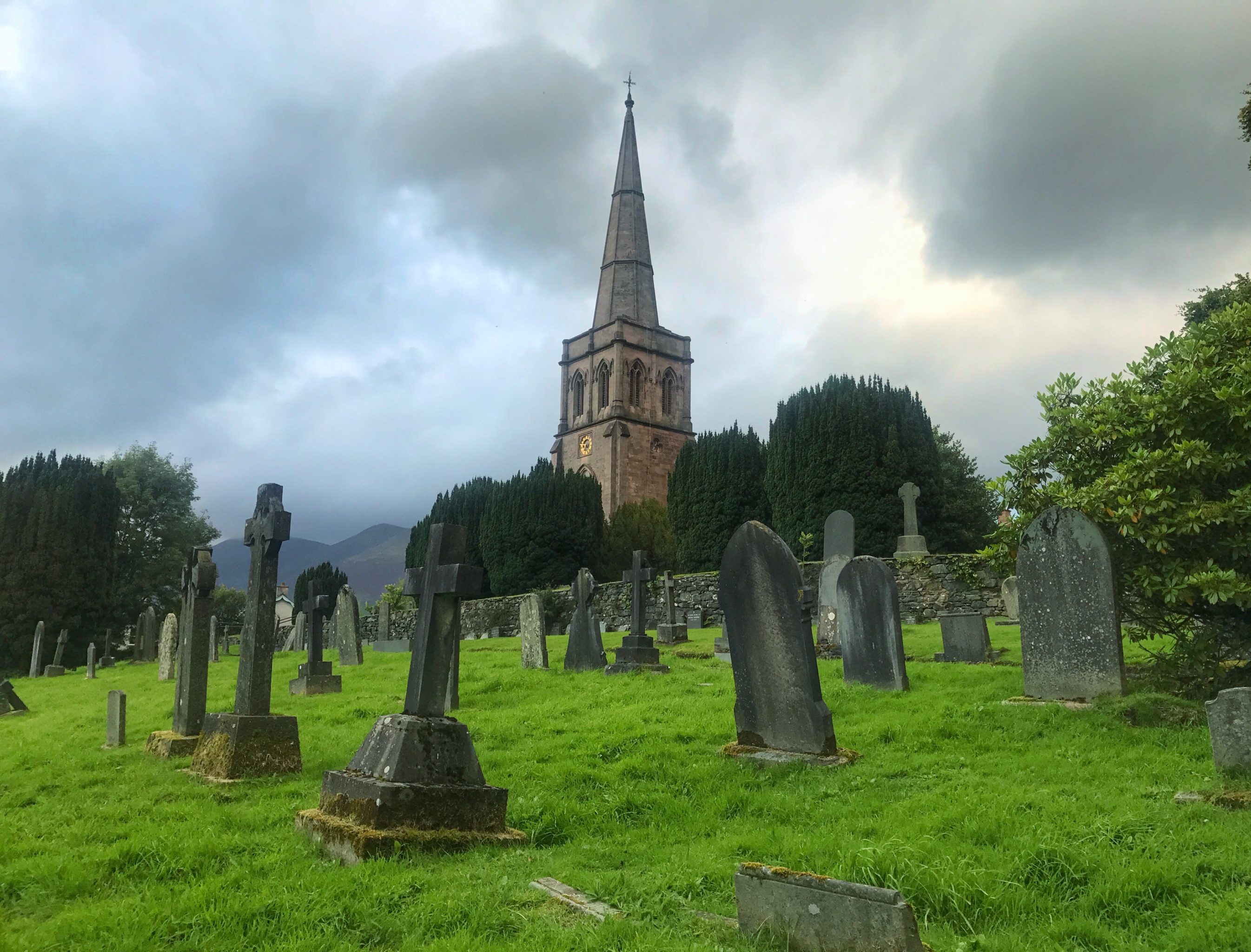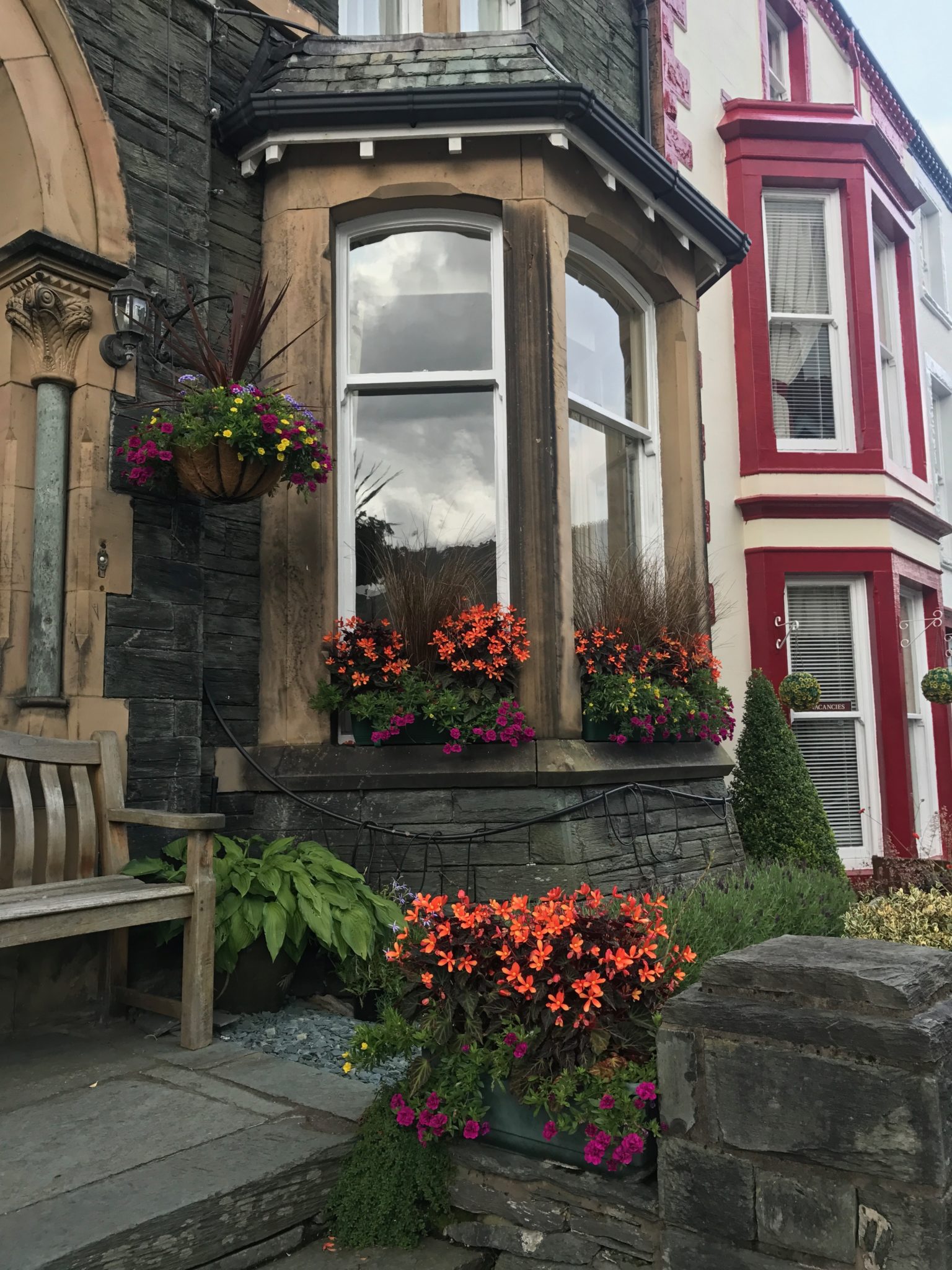 My 2 plus a stranger goofing off at a tourist trap: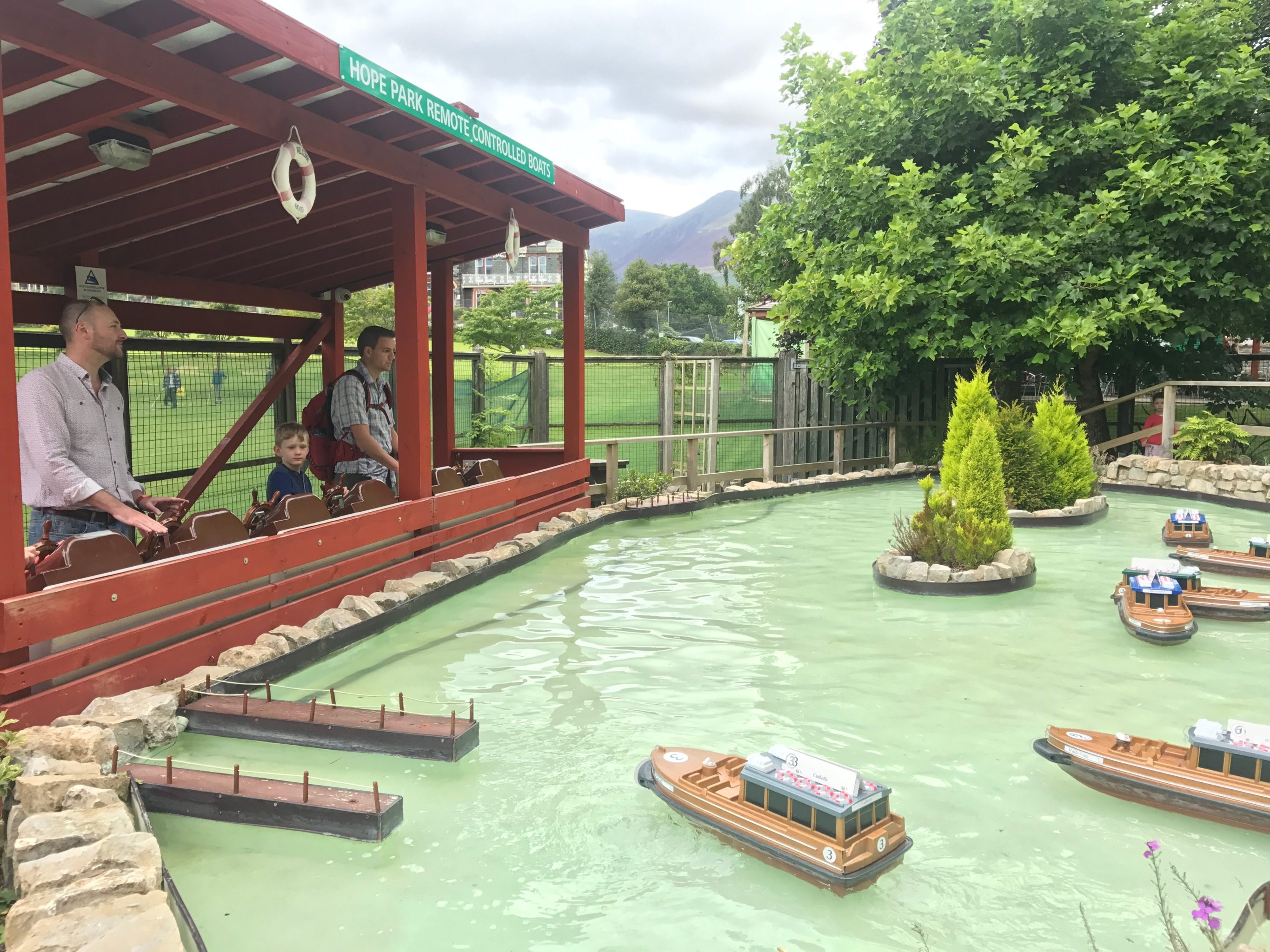 Tourist trap #2 of the day. Mini golf = "crazy" golf here. Not knowing that bit of terminology = confused crazy golf employee. But seriously, if you come here, don't do this mini golf course. It's the worst one we've ever played on. Not that we take this seriously (okay, Travis really tries to), but the playing surfaces were totally boogered up concrete, no astroturf, no nothin'. You've been warned 😉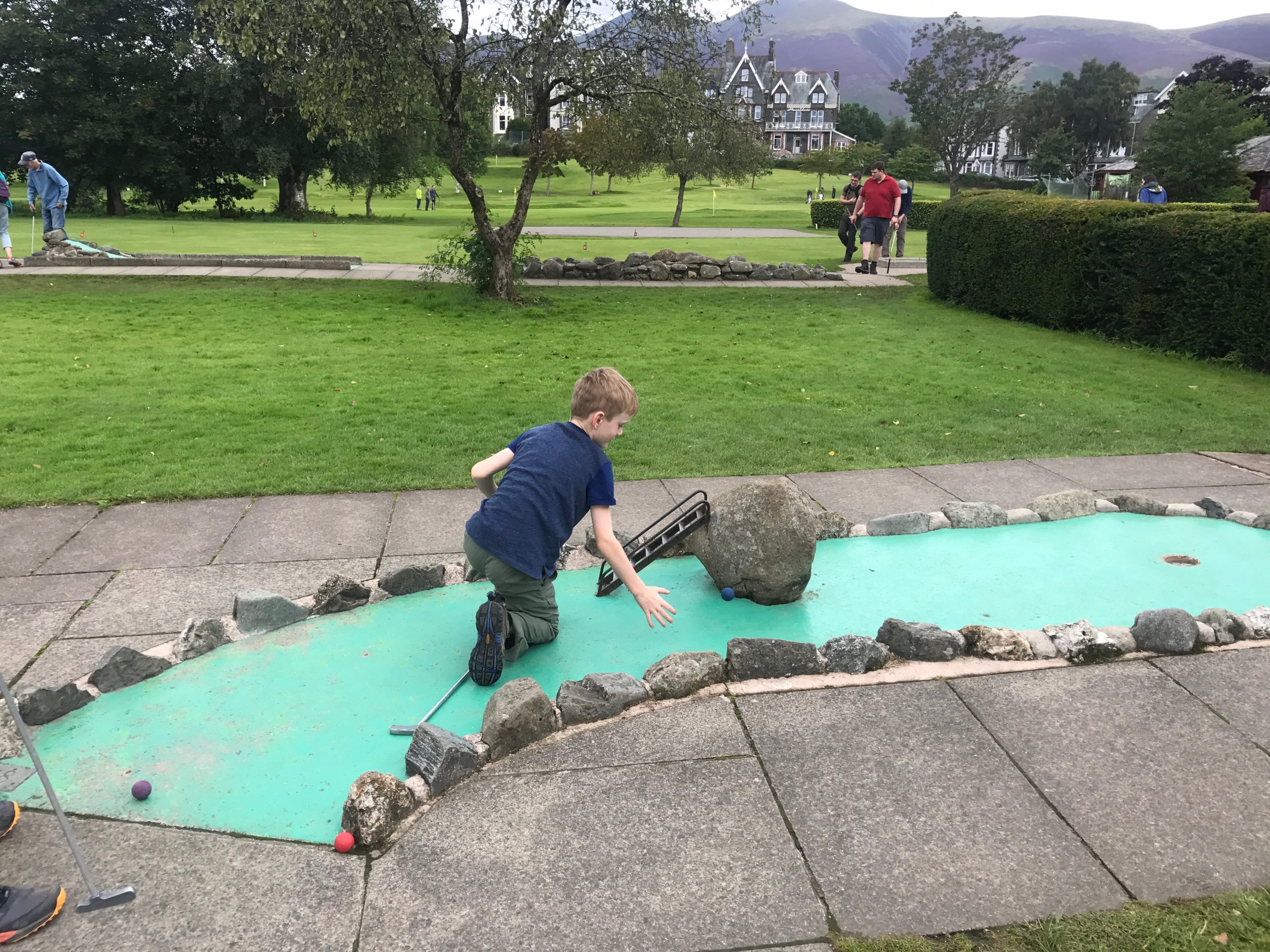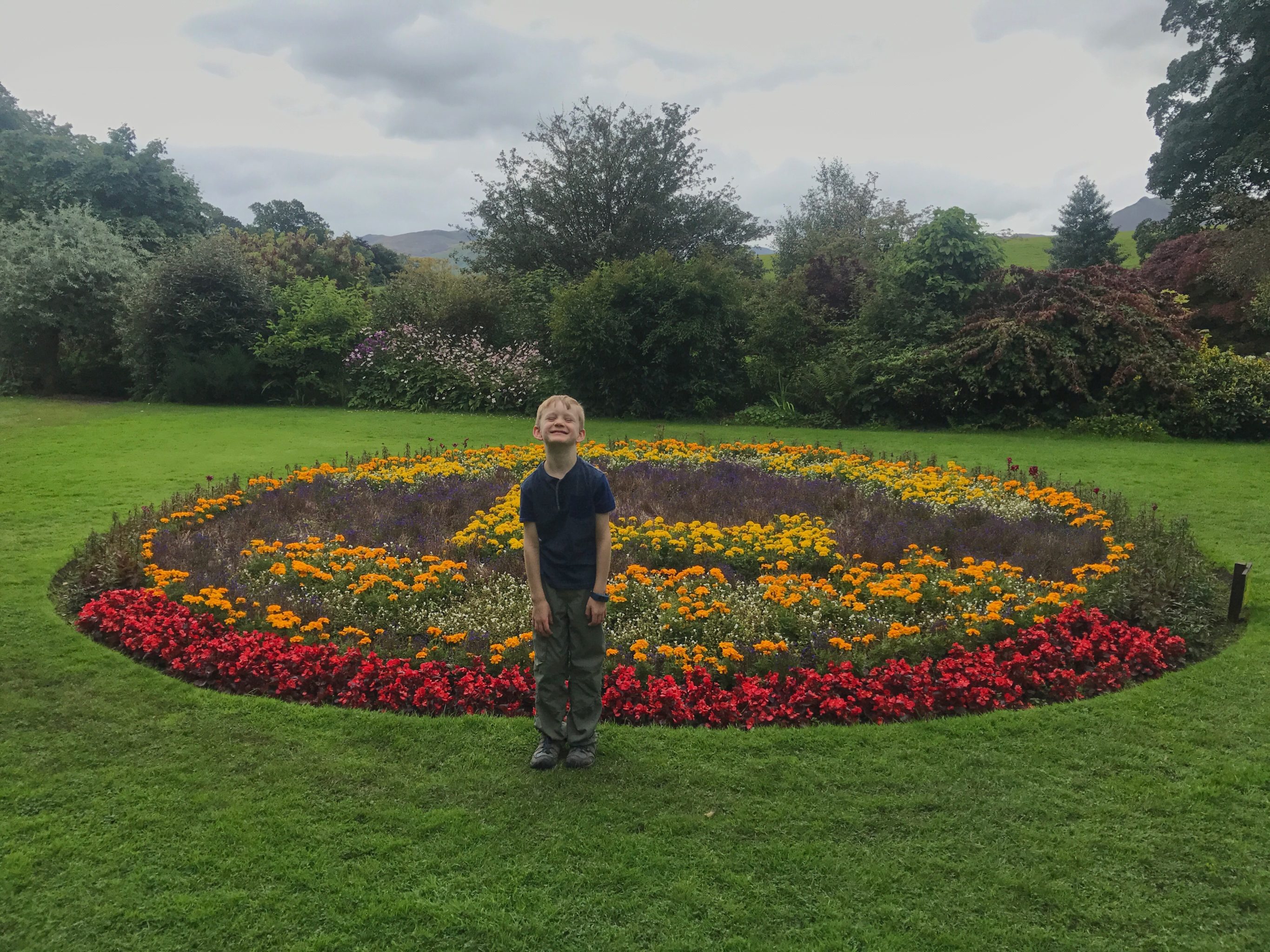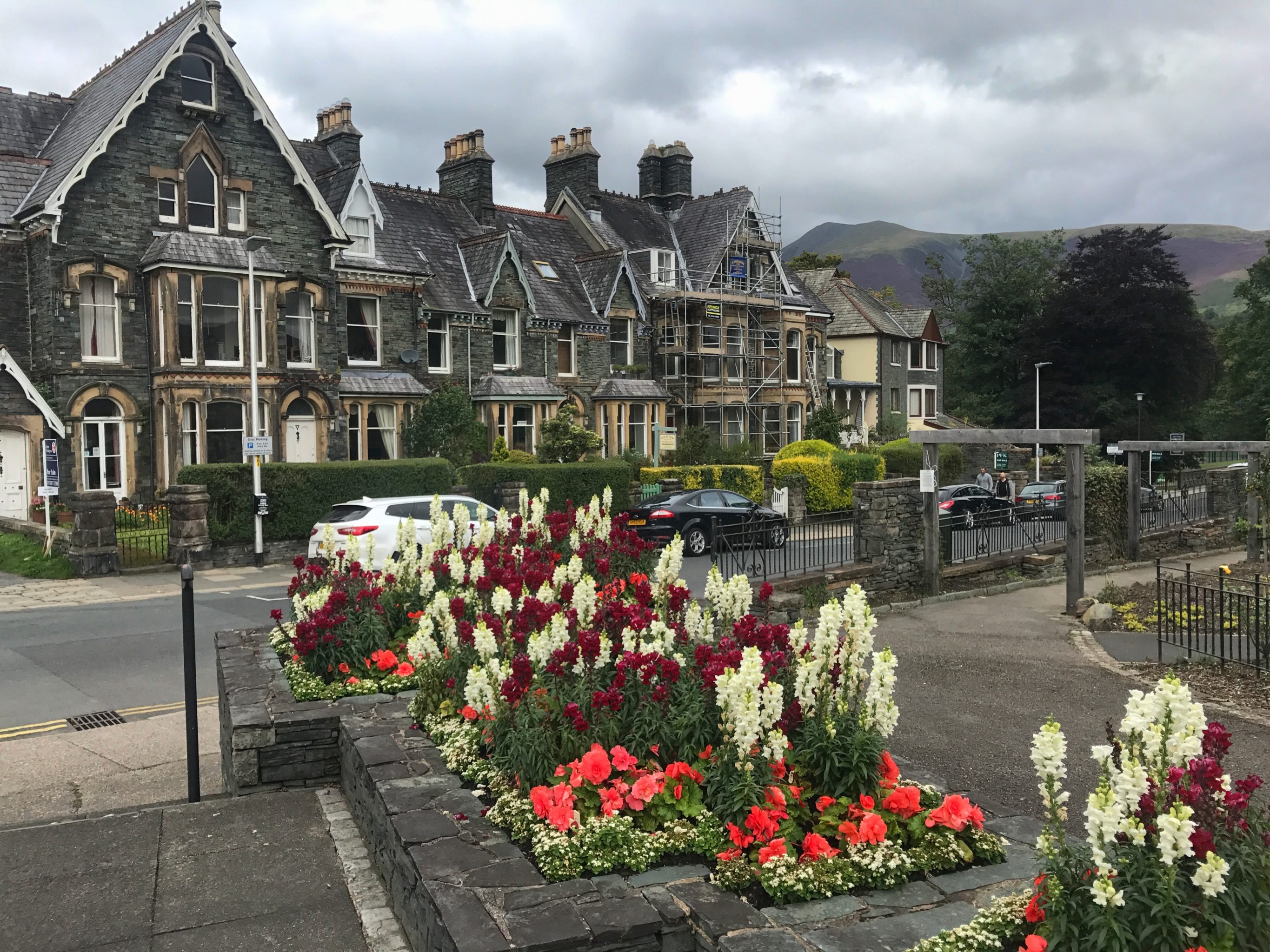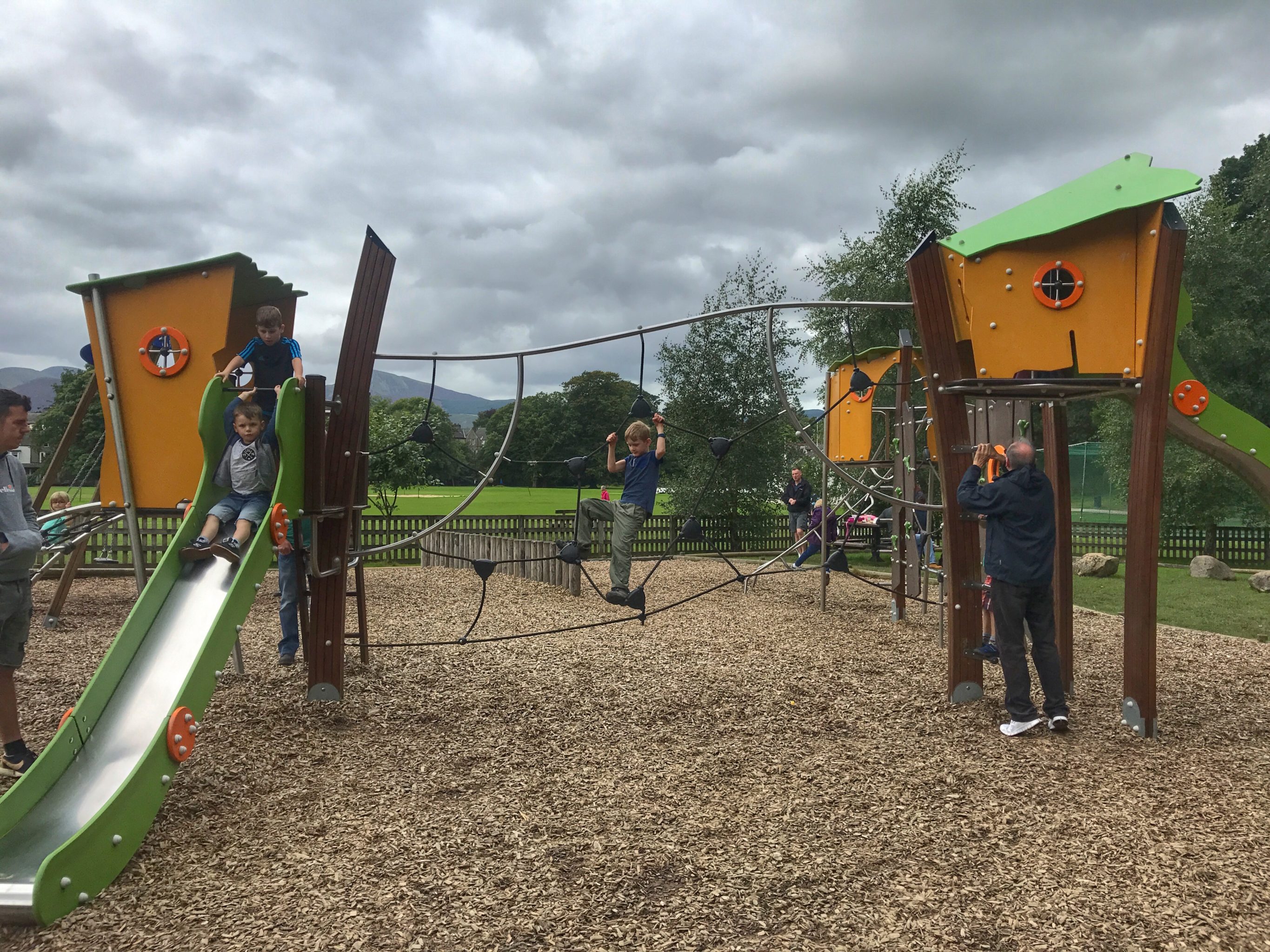 If you like waterfalls, this place + Scotland are right for you: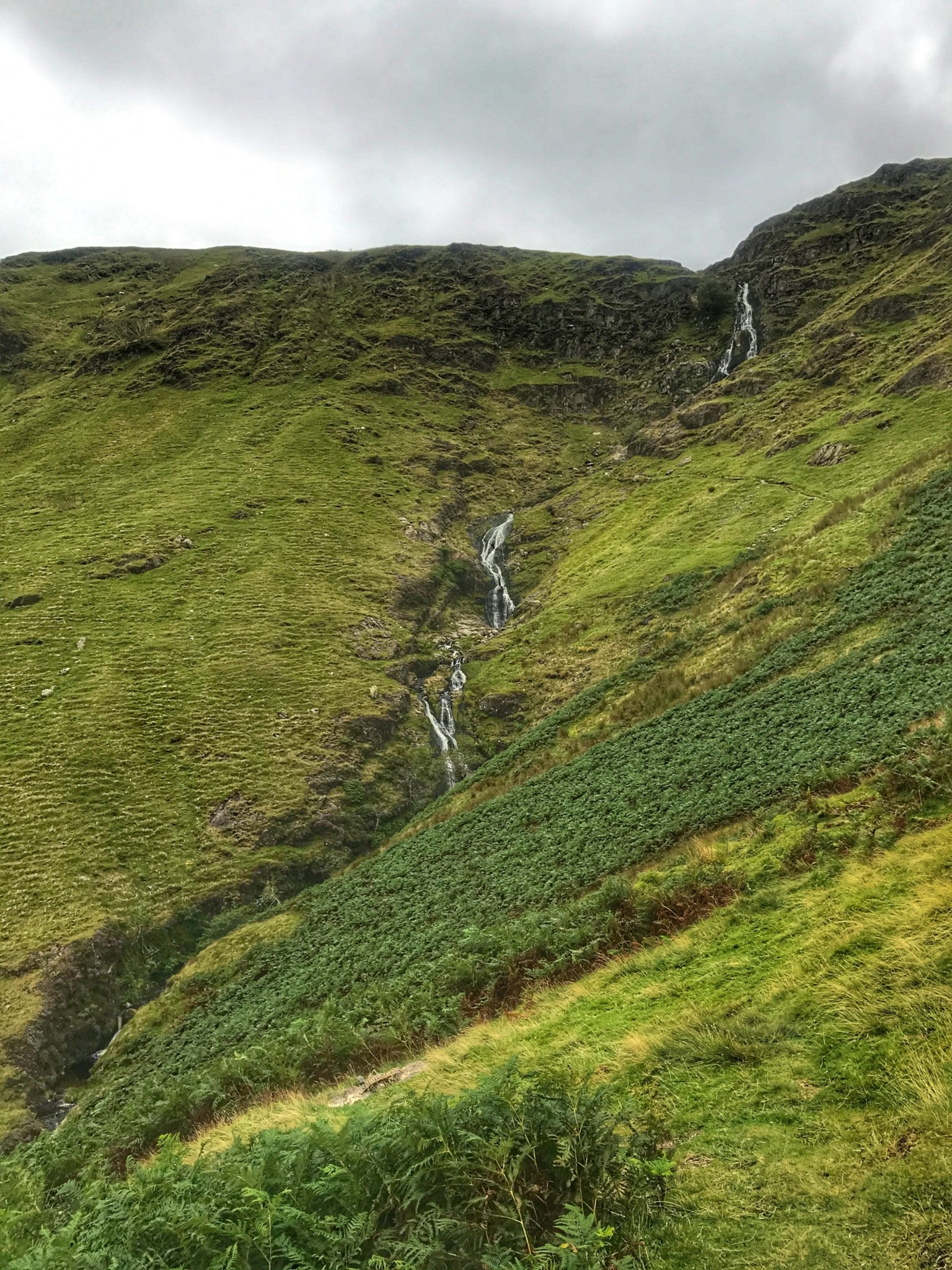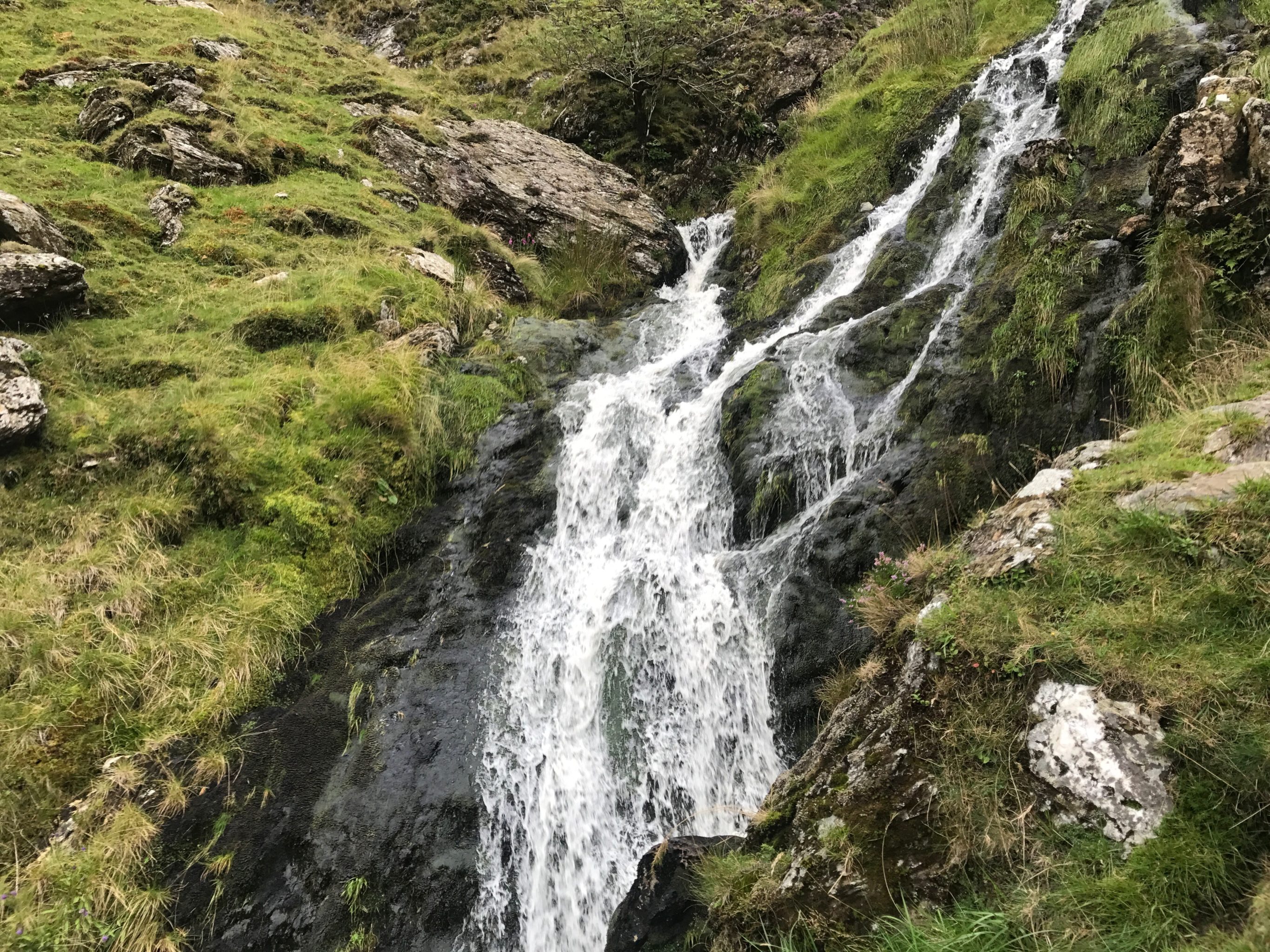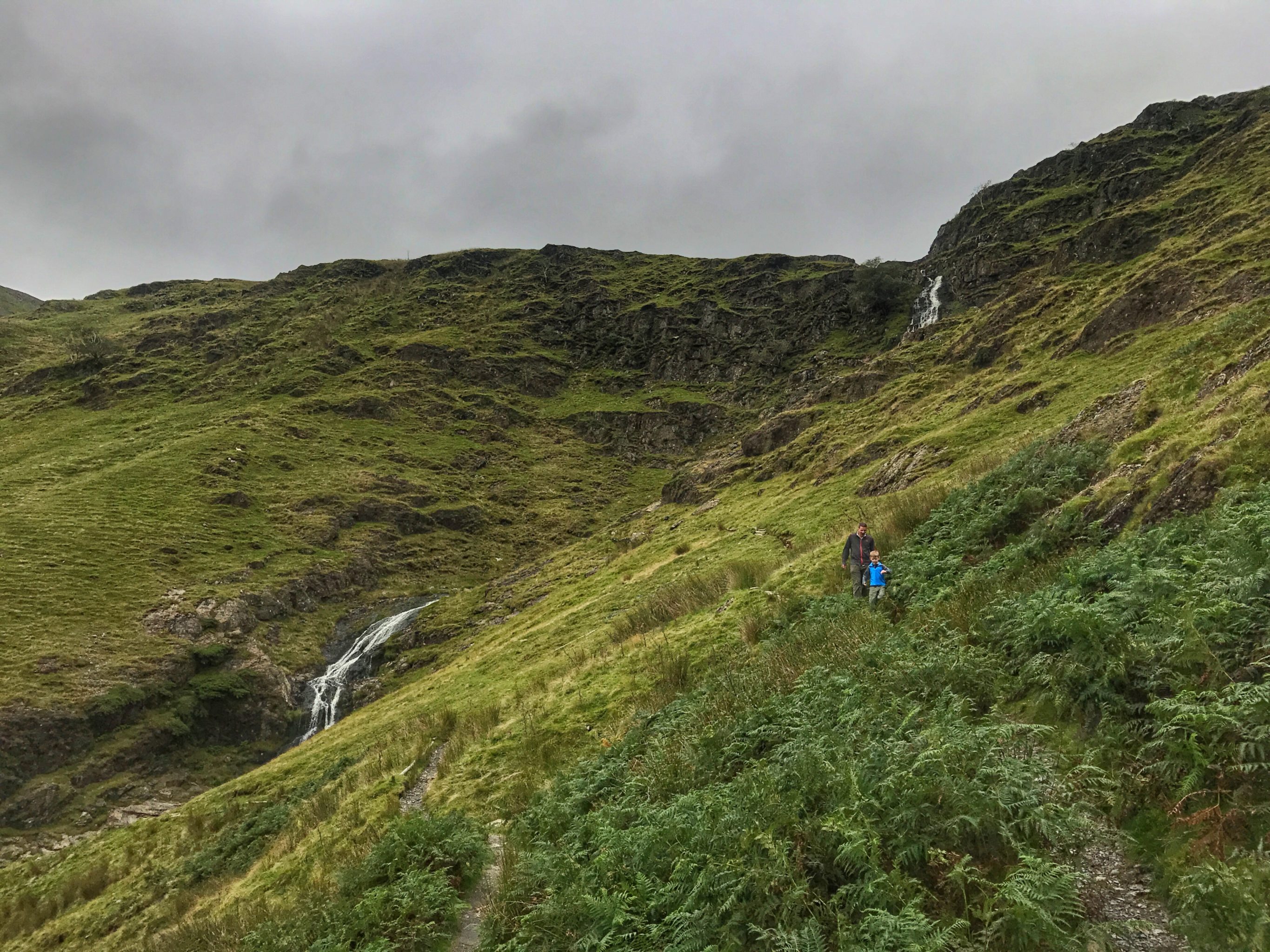 Keswick surpassed our wildest expectations and has made our short list of places we'd like to return to someday.  Basically, it's awesome and you should go here : )